At Home Management for Cats with CKD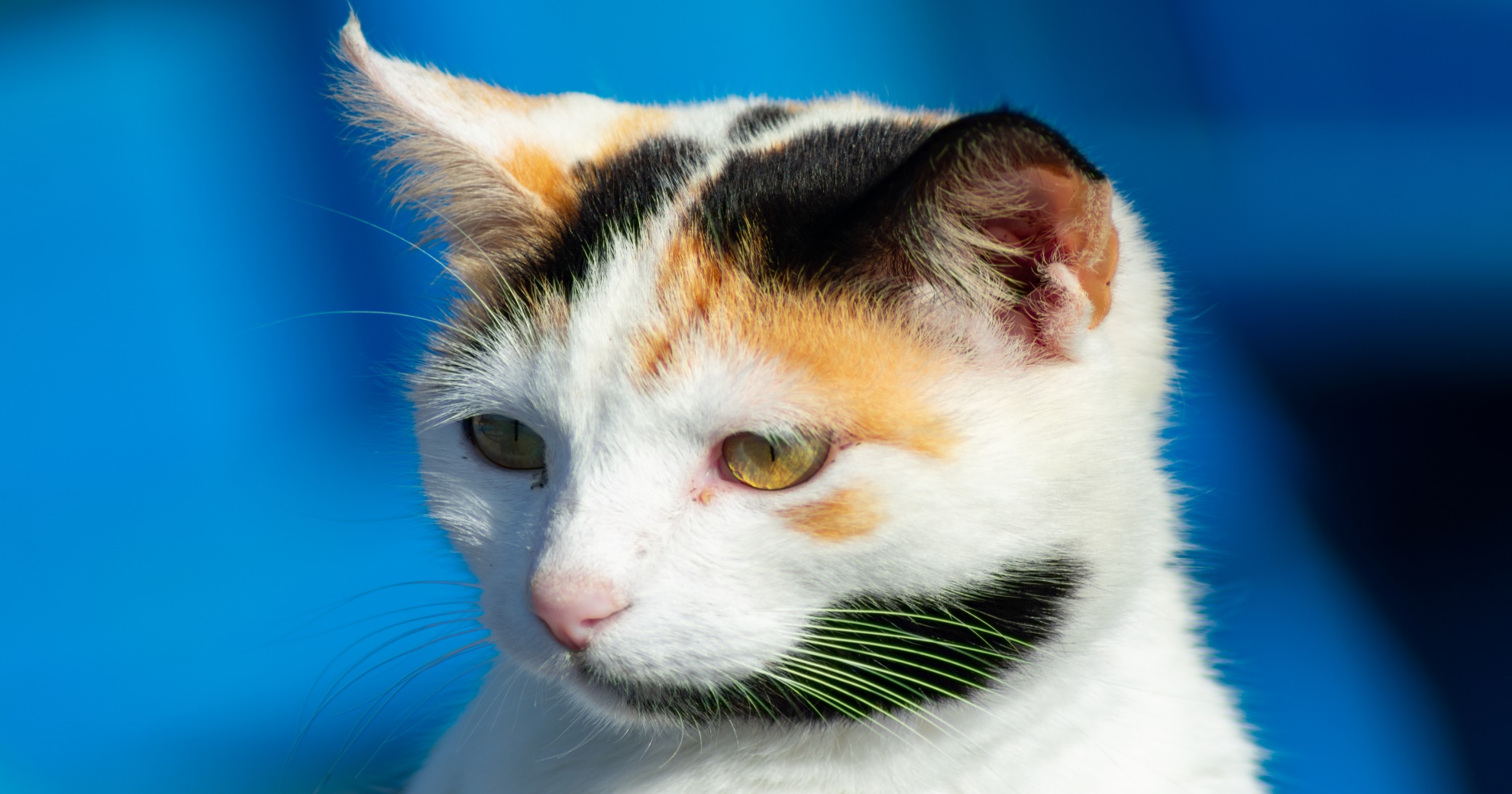 Once a cat has been diagnosed with Chronic Kidney Disease (CKD), 
a few things need to happen.
AS THE OWNER OF A CAT WITH CKD, YOU NEED TO:
Understand what it means and deal with the news, emotionally.
Work out a treatment plan with your veterinarian to manage your cat's CKD.
Stick with the treatment plan to ensure the best outcome for as long as reasonably possible.
Follow up with your veterinarian as often as required to ensure the treatment plan is still appropriate.
Accept (and prepare for) the fact that CKD cannot be cured.
THE POINT OF MANAGING CKD AT HOME
Unless underlying conditions or symptoms are severe, cats with CKD are generally not hospitalized. It's up to owners to take care of their cats.
WHAT CAT OWNERS SHOULD AIM TO ACHIEVE WHEN MANAGING THEIR CAT'S CKD AT HOME
Maximum time – Help your cat live a longer life with the disease.
Optimum wellness – Help your cat feel as good as possible while living with the disease.
WAYS TO MANAGE CKD AT HOME
WATER
Dehydration is one of the big problems associated with CKD. This entails ensuring that there is always enough, easily accessible, clean water for your cat to drink every day. A drinking fountain could be considered. It may also help to add extra water to the cat's food if a wet diet is not followed.
NUTRITION
Cats with CKD require similar diet changes, but each cat should follow a customized treatment plan based on his or her body's needs during the different stages of the condition. Some cat foods have been designed with CKD in mind to help prevent ongoing kidney damage or the build-up of excess waste products in the blood. Blood and urine tests enable the monitoring of vitamins and minerals to guide dietary adjustments and other necessary treatments.
ENVIRONMENT
Sick pets, like sick people, fare better in safe, comfortable environments where they can relax and rest as often as needed. In a house where other pets and children are present, stress and noise should be minimized if possible. Preferably more than one clean, comfy and quiet sleeping area should be offered to allow this. This affected cat should also be kept safe from natural elements.
MEDICATION
Just like some cat foods have been designed with CKD in mind, certain medications have been produced to help combat some of the effects of CKD, such as significant amounts of protein lost in urine and blood pressure. Other medications may also be necessary for managing underlying conditions. Talk to your veterinarian about your options so that treatment can start as soon as possible to improve the outcome.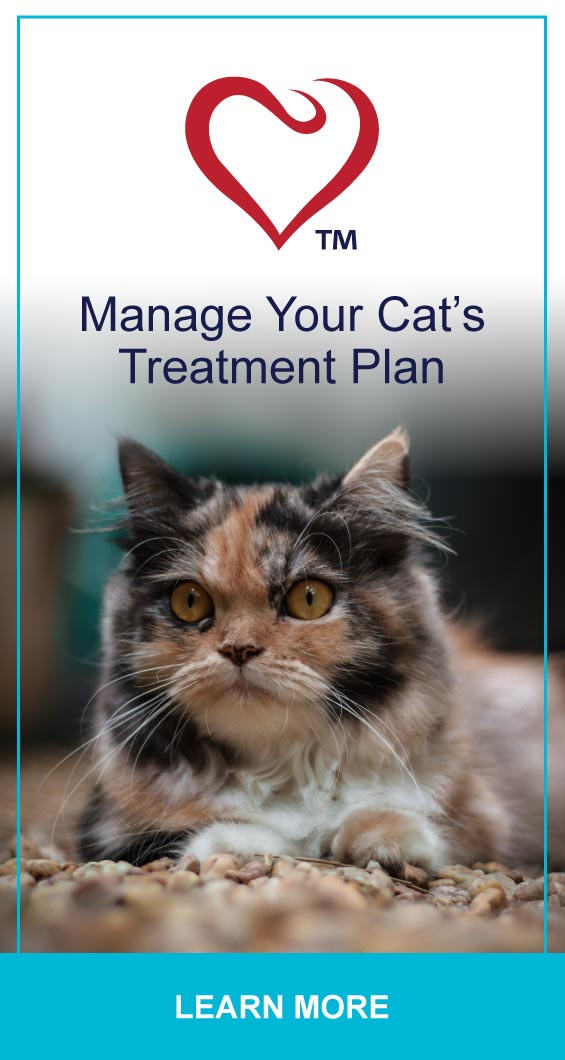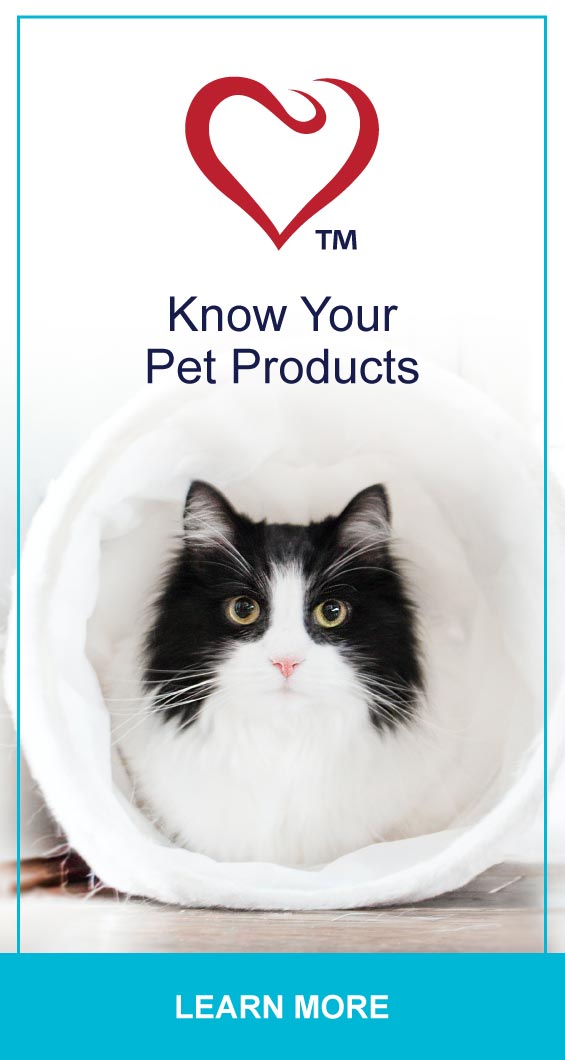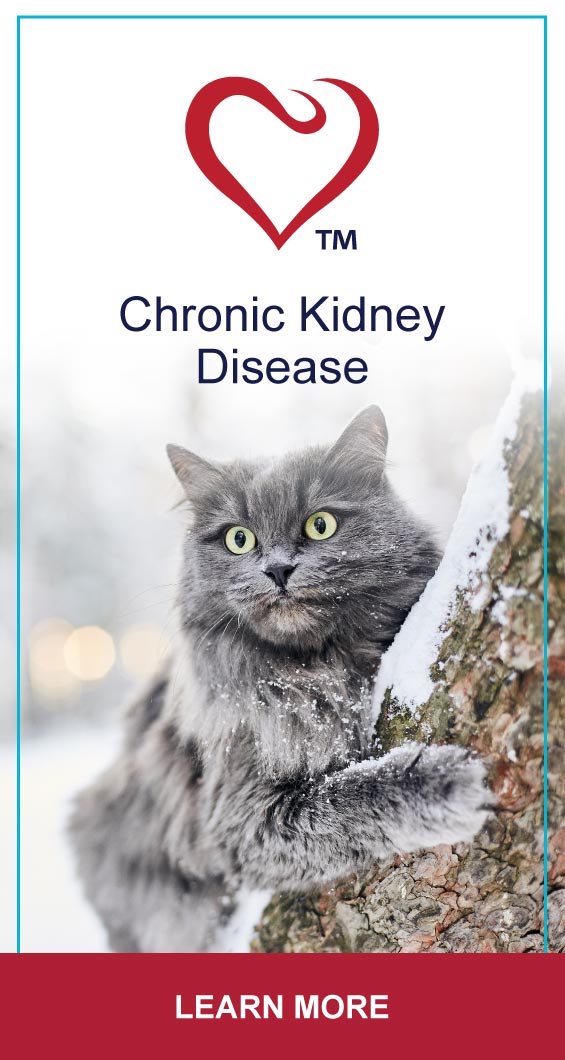 PLUS145-petlifeus-web-ckd-ad-set-display-image-03-FA
PLUS145-petlifeus-web-ckd-ad-set-display-image-01-FA
PLUS145-petlifeus-web-ckd-ad-set-display-image-02-FA